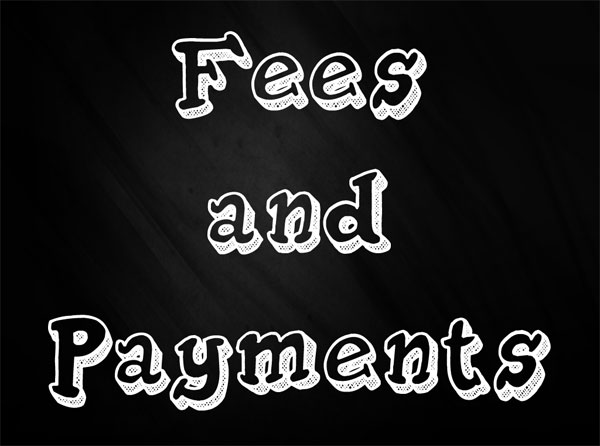 Our Rates & Fees
On this page we have outlined a selection of our current fees and charges for preschool daycare at Deverell Hall Preschool.
Payment information
The information presented on this page should be considered "for guidance only". It does not constitute a legally binding agreement between Deverell Hall Preschool and parents/or carers of children.
Prices starting from
£6.03
Price per hour
PAYG Minimum Attendance
Basic Rate
Enquire
Prices starting from
£31.66
Price per day
Enquire
Prices starting from
£37.69
Price per day
Daycare
Includes early drop off
Enquire
Our rates as of 2023
Commencing from 1st April 2023, our rates for childcare are as follows. Your child will be entitled to 15 hours free, the term immediately after their 3rd birthday. We are also able to offer 15 hours free to eligible 2 year olds. Please speak to the Pre-School Manager for details.
DOWNLOAD THIS FILE
TIME or Type of Service
Price 2 yr old
Price 3-4 yr old
Sessional Care 2½ Hours

£6.31 per hour(2yr) 1 adult : 4 child ratio
£6.03 per hour(3-4yr) 1 adult : 6 child ratio

£15.78

£15.08

Early Drop Off/Late Pick Up ½ Hour

Dropping off or picking up child half an hour before or after

£3.16

£3.02

All Day Care - 8.45am to 3pm

Available only Monday, Tuesday, Wednesday or Friday

£36.29

£31.66

AM or PM Sessional Care (M,T,W,F)

Includes dropping off or picking up child half an hour before or after

£18.93

£18.09

AM or PM Sessional Care (THURSDAY ONLY)

Includes dropping off or picking up child half an hour before or after

£22.09

£21.11

All Day Care (M,T,W,F ONLY)

Includes early drop off for child half an hour before session starts

£39.44

£37.69

1 Hour

(Top up funding by parent)

£6.31

£6.03

¾ Hour

(Top up funding by parent)

£4.74

£4.53

½ Hour

(Top up funding by parent)

£3.16

£3.02

¼ Hour

(Top up funding by parent)

£1.58

£1.51